Additional ISO Certifications We Offer in San Diego, California (CA)

IQC The ISO Pros hold expertise in numerous ISO standards and related services. If you want to know what standards we can help you with, refer to the Additional ISO Certifications We Offer in San Diego, California (CA).
Before you move to the services, let us understand the importance of ISO standards.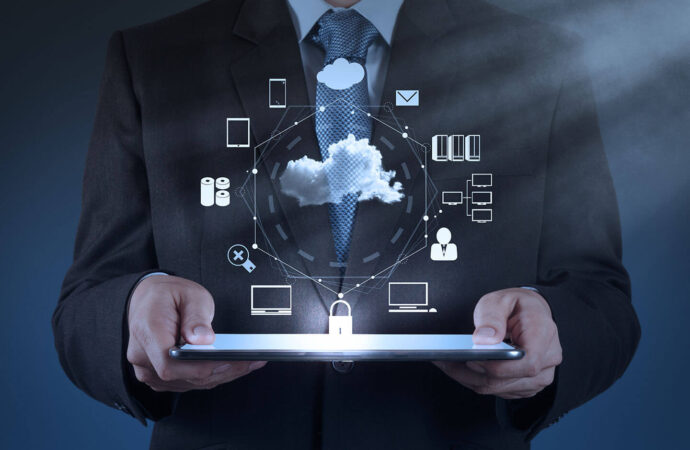 Importance of ISO standards
Sometimes, without a solid framework, it becomes tough to introduce a change. And when it comes to large organizations, it becomes even more challenging. However, ISO standards can act as that solid framework required to introduce the changes.
ISO standards have guidelines or rules your organization needs to comply with. These guidelines always help in improving some aspects of the organization. Although the ISO standards vary with the business domain, one common thing is the improvement.
Every ISO standard works to improve something. It's the reason why ISO standards are popular among organizations.
Here are some certifications IQC, The ISO Pros, can help you with
Aerospace AS9100– this standard set by the international organization of standardization (ISO) is made especially for aerospace organizations. All the organizations committed to this certification have to show improved quality management practices. 
Aerospace AS9101– this very standard set by ISO for the aviation industry quantitatively analyzes the management practices. Many firm owners prefer this certification because of the huge profits that come along.
Aerospace AS9102- this certification holds deep importance in the aerospace world. This certification contains the documentation requirements of the first article inspection (FAI). For more details contact IQC The ISO Pros now!
Anti-bribery ISO 37001– ISO 37001 can be used by any organization, whether large or small. It is the public, private or voluntary sector, and it can be in-country. It is a dynamic tool that can be integrated according to the company's nature and size and the bribery risks it faces. 
Asset management ISO 55001- assets are an essential part of any business firm. Protection and safeguarding of assets are mandatory. Getting certified to ISO 55001 will enable you to safeguard and manage your assets effectively.
Automotive core tools (AQP, PPAP, APQP, FMEA, SPC, MSA, R & R&M)- automotive core tools will change your firm's fate if you implement them. Made for the automotive industry, they are the basic regulatory requirements that every industry should possess. 
Automotive IATF 16949– IATF 16949 aims to improve the quality of automotive organizations and their products. This certification is internationally recognized and holds high value. It lays great emphasis on customer satisfaction, minimizing defects, and contains a well-oriented business technique.
It is applicable for an organization that involves manufacturing units, product processing units, and supply chains of the automobile industry. So, if you want to improve or enhance the quality of your products, contact IQC The ISO Pros now!
 Body Armor BA 9000– This standard set by the national institute of justice is made for stating a set standard for the quality of body armor.
Capability Maturity Model Integration (CMMI) Levels 1-5-this certification ensures better performance of the system. Different organizations can be rated according to the different maturity levels based on approximately 300 specific or generic practices. Achieving a maturity level through CMMI is more of a rating than certification. 
Cybersecurity Maturity Model Certification (CMMC)- Cybersecurity maturity model certification is created to safeguard the (CUI) across the department of defense (DOD) supply chain. According to the DOD, CUI is any information created by the government or possessed by it or any other entity on the government's behalf.
The data can be financial, legal, intelligence, infrastructure, export controls, or other information.
Counterfeits AS6081– this certification puts various controls on the purchasing of products in the aerospace industry. This is so because it prevents you from purchasing the fraudulent product. Thus, your industry will be linked to products that originate in all sense and terms.
Energy ISO 50001 and SEP– An energy management system helps an organization manage energy usage in different processes. New energy-saving technologies are implemented. This reduces the cost spent on energy usage also. Proper targets are set to meet the requirements.
Environmental ISO 14001- this certification sets out proper criteria for the environmental management system. This helps firms to take effective measures which do not cause any harm to the natural resources around them.
Ethical Sourcing SQFI- these standards are applicable for each organization in the food industry's supply chain. This is a third-party certification that gives immense benefits to the market. The social and environmental standards have to be fulfilled for getting certified to it. 
Facility Management ISO 41001- This certification is managed by the International standardization of certification (ISO). It aids organizations in managing the facilities of the organization for proper functioning.
Food Safety Modernization Act FDA FSMA– this certification has a major role in shifting the government and other people's focus towards the prevention of foodborne illness rather than solving issues after it has occurred. This certification has benefited many firms all over the globe in maintaining a set quality. 
Food Safety ISO 22000– For the customers' well-being, it becomes a moral duty of every business owner in the food sector to implement the conditions mentioned in the ISO 22000 certification. This will allow them to sell the product in any market without hesitation. Numerous customers will be attracted as all quality demands are being met.
Forestry SFI ATFS (Sustainable Forestry)- This standard is related to forest-based resources. It ensures that all the resources are being used in an appropriate manner. Some of them include – species at risk, wildlife habitat, sustainable harvest levels, and protection of water quality. 
Gluten-Free Certification (GFC)- this certification is made for industries that supply or make products that claim to be gluten-free. This is an initiative taken to aid people that are unable to digest gluten. This assures that the product is truly gluten-free and can be considered by them. Getting certified to this prevents further inspections to your firm. 
Info Security ISO/IEC 27001– information security management is very important. Many blunders can happen if any sensitive information gets leaked by mistake. To safeguard your firm from such information breaches, get certified to ISO 27001.
International Traffic in Arms Regulations, ITAR– this certification is made to restrict the supply and export of arms outside the nation. This is a protective step of the government.
IT Service ISO/IEC 20000-1-this is an international standard for service management made by the ISO. We will help you in getting certified to it without causing any trouble.
Laboratory Accreditation ISO 17025– this certification is a unique certification made for laboratories all over the globe. This certification aids such organizations in maintaining a set level of quality that is essential. We have great expert professionals who will make your work easy.
Medical Devices ISO 13485– ISO 13485 is an international level standard. This standard contains the rules and regulations that are needed for the medical devices industry to follow so that they can manage their quality management system (QMS). We need that the product that the consumer uses is totally safe. All the manufacturing processes until the delivery must be done with methods where quality is not sacrificed. 
Occupational Health and Safety Management System ISO 45001– ISO 45001 is an international standard designed for employees' occupational health and safety. This certificate can be implied for small industries as well as large-scale work organizations. With ISO 45001 certification, you can reduce workplace injuries. 
 Packaging ISO 15378– packaging of the materials is essential. The product must be delivered with care. Organizations that have attained this certification have too benefitted. Our firm has helped many organizations to meet the demands set for the certification. 
Quality ISO 9001 – This certificate implies that the organizations and firms' management, internal, and external processes coordinate with the quality management system (QMS). A company with ISO 9001 certificate shows its potential in the international market of being committed to providing international quality products. This means that the firm has successfully met all the highest value requirements as laid by ISO.  
Responsible Care RC14001– this is a global level initiative taken by the chemical industries worldwide. This certification demands that the product's overall safety, health, and quality are taken care of. The American chemistry council (ACC) has made it mandatory for organizations to get third-party certification. 
Supply Chain ISO 28000– It is essential to maintain security along the entire supply chain. This is because it affects the business directly. Many firm owners have got this certification done from us and are satisfied with the results.
Telecommunications TL 9000 – this certification is designed for the communication industry. This is basically a quality management system (QMS) for the entire supply chain globally in the telecommunication industry. It is more or less similar to ISO 9001 but made with individual specifications. 
Audit Management Systems ISO 19011– This contains a combined audit approach when two or more companies of different backgrounds are audited together. For proper management, this certification is essential. 
We also provide some additional services-
Outsourced Internal Auditing– these audits prove beneficial when your firm lacks the time and resources to carry out audits by themselves. 
Virtual Internal Audits– these audits are conducted on the web. They are time-saving and practical.
Second Party Audits– they are more formal as compared to first-party audits. These audits are meant to check the quality of the products of the supplier.
Supplier Audits– they are an essential part of any supplier-customer partnership. They are beneficial in checking the policies and procedures of the system.
Supplier Evaluation– we can conduct these audits for you to choose among the suppliers. They are beneficial in dealing with the suppliers and their products.
Compliance Audits– these audits are independent and ensure that organization is following external laws and rules. They assure the government that the business is following the rules and regulations of the agreement.
Pre-assessment Audits– these audits conducted by us will act as a preventive audit before the final audit arrives.
Documentation Audit/Desk Audit– these audits are a survey for gaining knowledge about the employees and workers working in your firm.
Contact us now!
IQC The ISO Pros are in the ISO consulting, training, and implementation field for quite a long time. We have dealt with hundreds of organizations and have helped them successfully achieve ISO certifications. We're aware that different organizations have different problems and need unique solutions.
It's the reason we always come up with a unique and results-driven approach. If you want your organization to certify, too, call us now!